Terms of Use Agreement
Welcome to Redington.com. Redington.com is hosted by Redington and its parent, subsidiaries and affiliates (collectively, "Redington," "we," or "us").
By filling out the information within this online form at Redington.com , you agree to be legally bound by all the terms and conditions contained in this Terms of Use Agreement ("Agreement"). Please read these terms carefully. By completing the Redington online form, you also represent that you are at least 18 years old, or you are at least the minimum legal age to enter into a contract in the jurisdiction in which you are filling out the Redington online form. In addition, when you use any current or future version of the Redington online form(s), you also will be subject to the terms and conditions of this Agreement. Please print a copy of this Agreement for your records.
We may, from time to time, modify the terms of this Agreement. When we make changes, we will post those changes here. Your use of this Redington online form following any such modification constitutes your agreement to the terms of the modified Agreement. The date of the most recent update is listed at the end of this Agreement.
We may discontinue the Redington online form(s) at any time and for any reason, without notice. We may change the contents, operation, or any and all other features of the Redington online forms at any time for any reason, without notice. We may discontinue or restrict your use of the online Redington form(s) at any time for any reason, without notice.
You agree that no joint venture, partnership, employment, or agency relationship exists between you and Redington as a result of this Agreement or your use of any of the Redington online form(s). Nothing contained in this Agreement is in derogation of Redington's right to comply with governmental, court, and law enforcement requests or requirements relating to your use of the Redington online form(s) or information provided to or gathered by Redington with respect to such use. A printed version of this Agreement and of any notice given in electronic form shall be admissible in judicial or administrative proceedings based upon or relating to this Agreement to the same extent and subject to the same conditions as other business documents and records originally generated and maintained in printed form.
The failure of Redington to enforce any provisions of this Agreement or respond to a breach by you or other parties shall not in any way waive its right to enforce subsequently any terms or conditions of this Agreement or to act with respect to similar breaches. If any provision in this Agreement is invalid or unenforceable under applicable law, the remaining provisions will continue in full force and effect, and the invalid unenforceable provision will be deemed superseded by a valid, enforceable provision that most closely matches the intent of the original provision.
This Agreement is the entire and final Agreement regarding the Redington online form(s) and their content, and supersedes any prior or contemporaneous communications between Redington and you regarding the Redington online form(s) and their contents.
All rights not expressly granted herein are hereby reserved.
Payment Options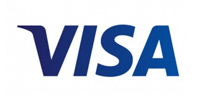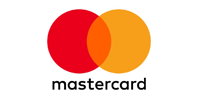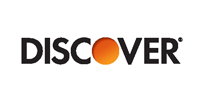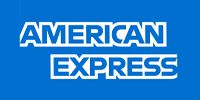 EFFECTIVE DATE: February, 2011
©1992-2019 Redington | A division of Far Bank Enterprises